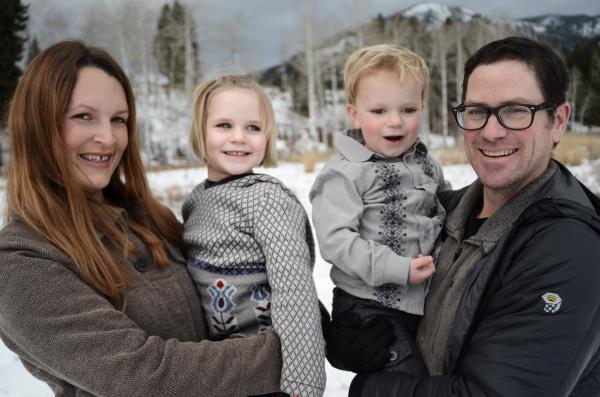 About E.L. Painting
Eric Leydig – President
Lauren Visser – Vice President
Eric began his painting career in 1989, doing restoration work on 200 year-old houses in Greencastle, Pennsylvania. His love of the outdoors led him to Yellowstone National Park in 1993, where he was employed as the painter in Canyon Village. After brief stints in Livingston and Bozeman, Eric settled down in Big Sky in 1996, and subsequently started E.L. Painting. What initially began as a seasonal operation – allowing for ample days on the snowboard and evenings driving snow cat- turned into a year round operation in 2001.
Eric's wife Lauren moved to Big Sky in 2001, upon completion of her undergraduate degree at Trinity Christian College and Western Washington University. Lauren became involved with E.L. Painting in 2003. Prior to having children, Lauren managed another business in Big Sky, and with the arrival of Cate in 2008, she became a full-time participant in the family business.
Eric and Lauren reside in Big Sky with daughter Cate and son Sydney.